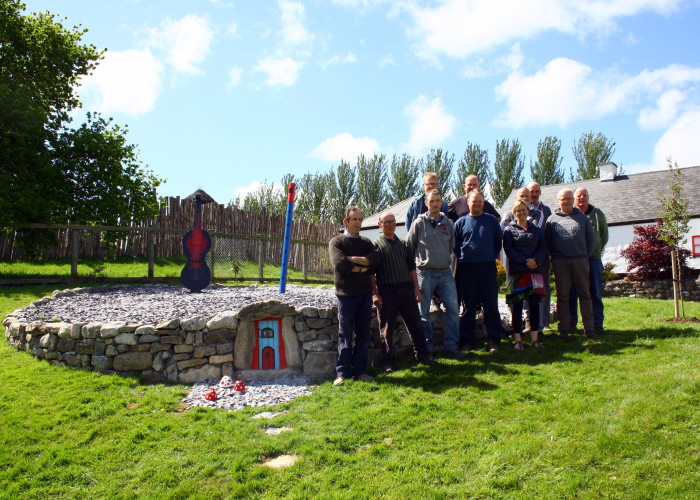 After having done the the initial steps of preparing the ground around your house, there are a few more steps to take.
Applying fertilizer will help greatly with the growth of your plants. While there plenty of fertilizers available from any garden supply, compost, manure, or green waste will work almost as well. This will save you money as well as be an environmentally-friendly solution.
If you experienced soil compaction and took the steps to remedy this, the recommended action is to overseed this section of lawn. Overseeding is the process of planting grass seeds directly into the areas where compaction has occurred. Note that compaction can occur not just in high traffic paths but in areas that have been frequented by kids during play. Note that overseeding cannot be done after you have just applied weed killers or herbicides.
Not directly related to gardening but beneficial to it is to setup a gray water collection system for watering your plants and lawn. While their will be an upfront cost, this will be offset by a reduced water bill. There is also the satisfaction of being eco-friendly.
Applying herbicide early in your lawn preparation will not remove the threat of weeds and aggressive plant life. Be prepared to apply herbicides after your lawn becomes green. If you're up to it, you can skip or reduce herbicide use by having you or your kids pull up the weeds yourself. You'll have to get to the roots or those weed will just keep on sprouting – and multiplying.
At this time, you'll have to go into you tool shed (or cabinet) and refresh you tools. Remove the rust from your trowels and rake, and make sure your lawnmower is in proper condition. Hand tools are cheap and easily replaced, but hiring a lawn care company or buying lawnmowers every one or two years can put a dent on your budget. If you've been doing hands-on work preparing your lawn every spring, what's a little elbow grease and time spent in checking and maintaining your tools?
Preparing your lawn for spring takes work, but the reward is the satisfaction in seeing a green and healthy lawn that's appreciated by your family and neighbors.